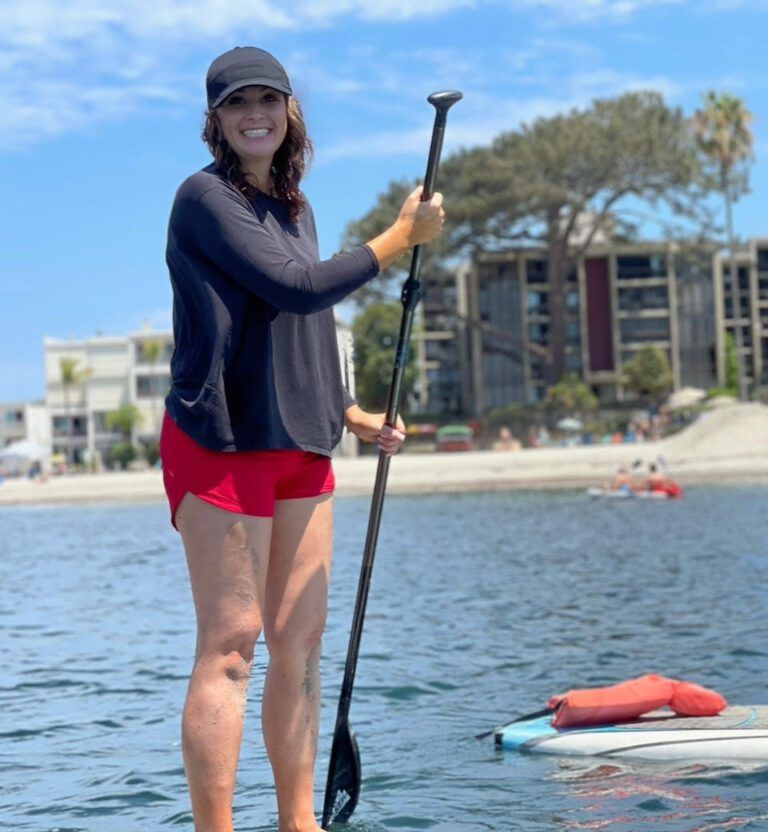 Events are led by Dr. Allison Brownlee, LMFT. Allison is passionate about healing in community and she is excited to welcome you to the STCS family!
Allison and her team are dedicated to creating spaces where people can come together and experience the undoing of aloneness in safe spaces with others. The STCS team works diligently to create programs and activities that will enhance connection, bonding, and growth. A unique aspect of group workshops at STCS is the attention to the mind/body relationship and using our physical beings and space to break through challenges and build confidence.
We look forward to having you! To see some of our favorite activities, go to this link: https://strongertogethersd.org/stcs-in-the-community/ and click on paddle boarding and hiking.